In Turkey, Father and Son Rediscover Roots to Craft Award-Winning EVOO
It took only a short trip to an olive grove in Turkey five years ago for Eugen Prundeanu and his son Alex to decide that olive oil production was yet another business sector they would enter.
"There's something fascinating and peaceful when you step into an olive grove," Eugen Prundeanu told Olive Oil Times. "You'll sense it as a wonderful presence, as a gift."
We don't just go for the market shelf, we try to establish our presence and create awareness about Darvari Garden in particular, but also about extra virgin olive oil qualities in general.- Eugen Prundeanu, co-owner, Darvari? Gida Tarim
"To us, father and son, it felt somewhat similar: a wonderful moment of togetherness, peace, a sort of privilege," he added. "Somehow, we knew this feeling embodied a hidden promise, but we had no idea what it was. We decided to explore this inviting path."
The flash of inspiration they found among the olive trees took shape and developed into Darvari Gida Tarim, an olive farm in the village of Mecidiye, near Çanakkale in the northwest of Turkey.
See Also:Producer Profiles
"Our groves are a breeze away from the Sea of Marmara, next to the Dardanelles Strait, in the area of Geyikli," Prundeanu said. "You can meet us for a cup of tea in our main office in Çanakkale and from there it is but a short drive to our village farm in Mecidiye, between Geyikli, Troy and Ida Mountain."
However, Prundeanu, who is of Romanian descent, realized from the outset that this was an occupation unlike any other in his hectic career in industrial manufacturing – one that would prompt him to retrace the footsteps of his family back to his ancestral land.
Advertisement
"We discovered that our family had historical ties with that estranged place in Çanakkale and that they owned olive groves there," he said. "A few centuries back, the Darvari family was a catalyst for economic and cultural growth in the Balkans, and they are still remembered in Romania as the founders of a beautiful little Orthodox church and monastery in Bucharest, the Darvari Skete. We cherish this personal legacy, and it was, for years, a good omen for the Darvari Holding as a whole."
"Yet, the olive grove we bought in Turkey was a turn in a completely new direction, a rediscovery of our roots, of the joy of the land," Prundeanu added. "This is why we call our olive oil project the Darvari Garden."
The olive farm of Darvari boasts more than 30?hectares of groves covered with 6,000 olive trees of the Edremit and Ayvalik varieties.
The company has also set its sights on the currently untapped and unexplored Hanım Parmağı, an olive variety endemic to the Ezine-Geyikli region.
"The Hanım Parmağı variety is the local star we are set to put to a better use," Prundeanu said. "The lab results of the oil extracted from these olives were very promising, to say the least, so we use it for grafting and increasing the grove when needed."
Darvari has also launched an eight-year-long program to monitor statistics for virtually every tree on the farm, including their age and size, health, harvested olive quantity and its periodicity, type and quantity of organic fertilizer use and test results for the leaves of the olive trees.
"We are slowly getting deeper and deeper into getting to know our trees 'personally'," Prundeanu said. "Obviously, this also gives us at any time a granular view as well as a nuanced version of the big picture."
An established entrepreneur, Prundeanu brought the dedication and methodical planning from his industrial manufacturing business to his olive oil business, dousing the latter with an essence of tradition and local competence.
"Returns on investments in this type of farming industry usually take decades, so I think the input of the Darvari Holding strategic development experience was providential," he said. "But even more so, the very local experience we integrate in these facilities is invaluable, as we strive to maintain a traditional perspective on the whole process of olive oil production. This is essential."
In addition, using natural pest repellents, carefully managing water supplies for irrigation, and protecting local varieties are fundamental practices at Darvari Gida Tarim.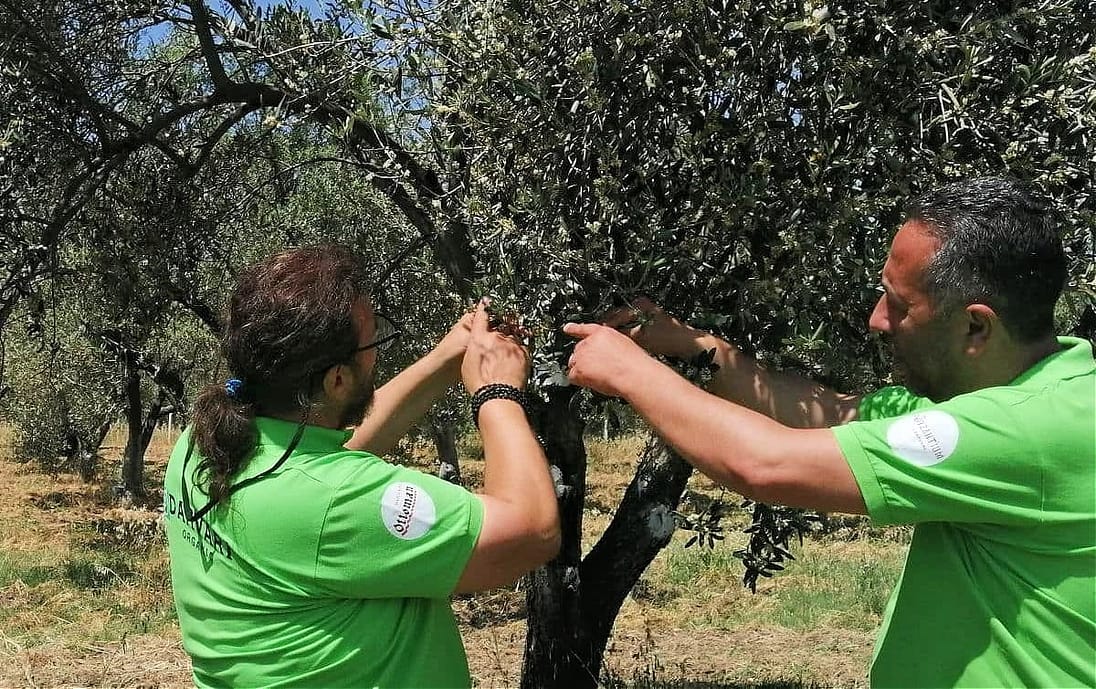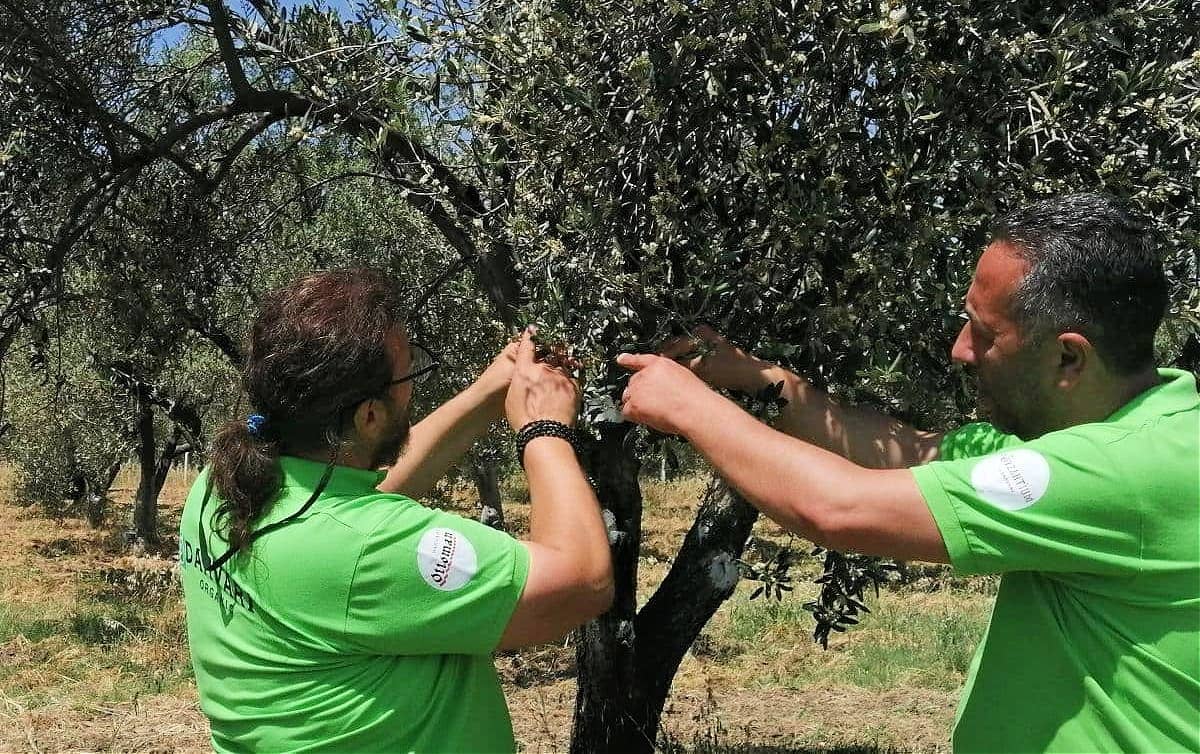 Petru Eugen Prundeanu and Cem Erdilek
"Clearly, I'm biased, but I still think traditional olive oil producers were never in the business of harming the planet," Prundeanu said in jest. "We even design custom equipment and tools for harvesting to preserve the quality of olives and protect the trees from harm. It is not only our norm but that of the genuine olive oil culture."
Prundeanu was also quick to acknowledge the paramount contribution of Darvari's employees to the company's prosperity.
"The late Erdinc Uzden, whose memory we preserve with gratitude and respect, was pivotal in opening our perspective to the olive oil culture," he said. "We first met under a 500-year-old olive tree and shook hands to establish our collaboration in the traditional way."
"We also received precious advice from the good-hearted Kardes Sinan Erdogan and we benefit from the energy of our general manager, Cem Murat Erdilek," he added. "Engin and Ihsan Yilmaz, who combined have over a century of experience, are entrusted with the farming activities."
The company is currently in the process of creating a vertically integrated production complex on-site, covering all the required processes from extraction to storage and packaging of olive oil.
"We expect to use it for next year's harvest," Prundeanu said. "The mill, with a total capacity of 140 tons per day, will be installed in a new Assos Stone building. Storage-wise, we'll grow the initial 550 tons capacity to a community-size of 2,500 tons, available for the neighboring farms' needs as well as ours."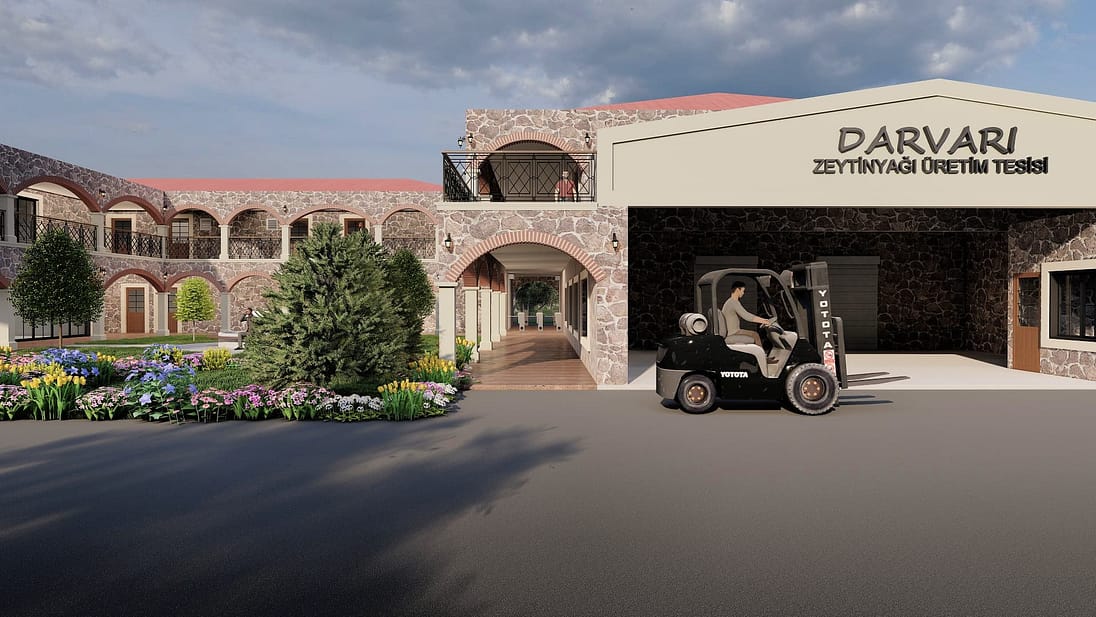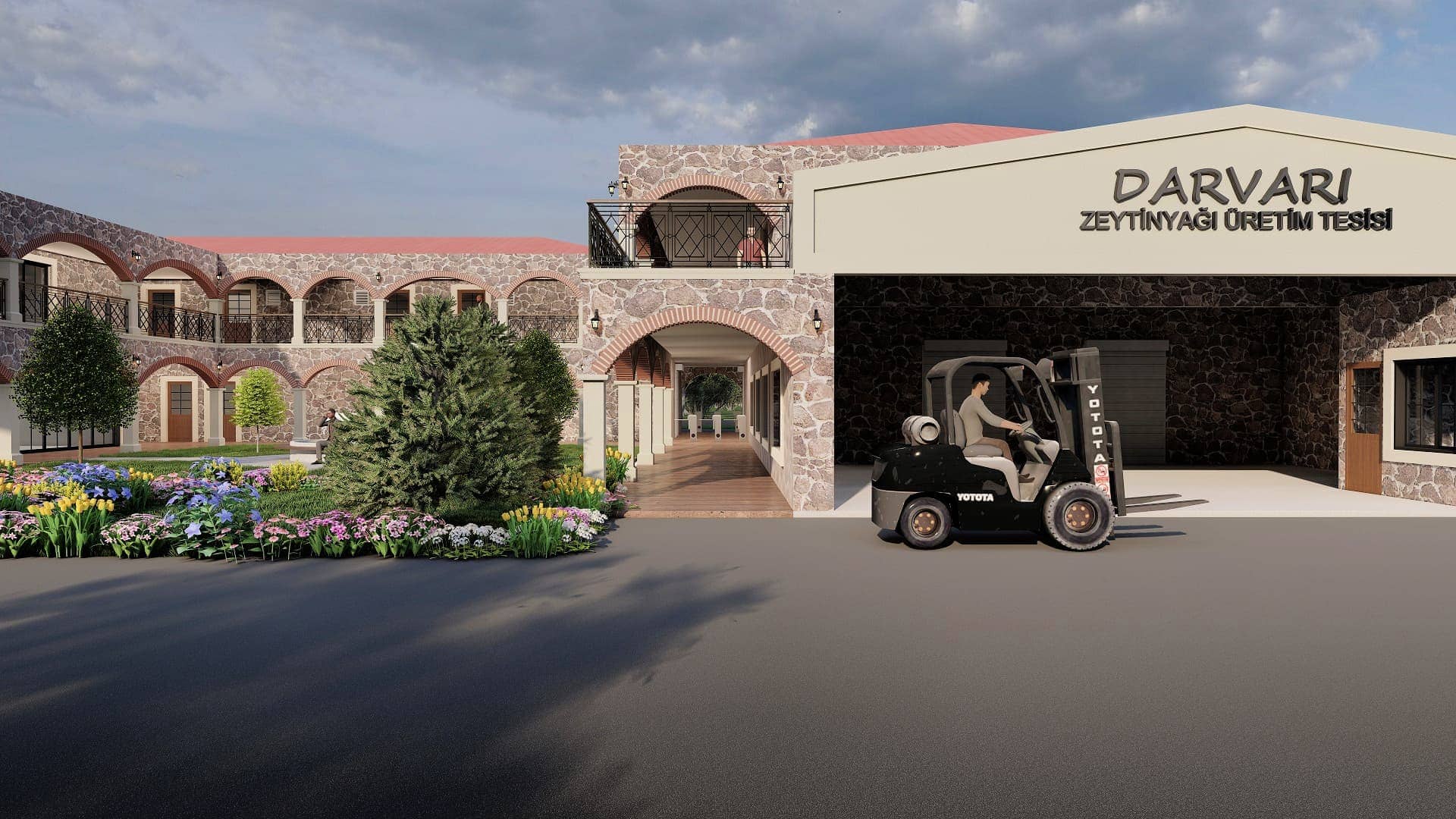 The planned production facility at Darvari? Gida Tarim
Darvari has also developed notable activity in the local community by supporting the founding of the Çanakkale Olive and Olive Oil Producers Association and by joining a business venture with other local producers and the Geyikli Agricultural Development Cooperative.
"This way, we added 15,000 more olive trees to a local circuit of best practices and mutual benefit," Prundeanu said.
The first local olive oil feast, scheduled for this autumn in Çanakkale, is next on their agenda.
"As is the case in such local gatherings, we'll show and test our products next to our neighbors'," Prundeanu said. "On the one hand, our naturally brine-cured green and black olives, and, of course, our extra virgin olive oil in both our trademark brands, Darvari Ottoman and Byzantium by Darvari."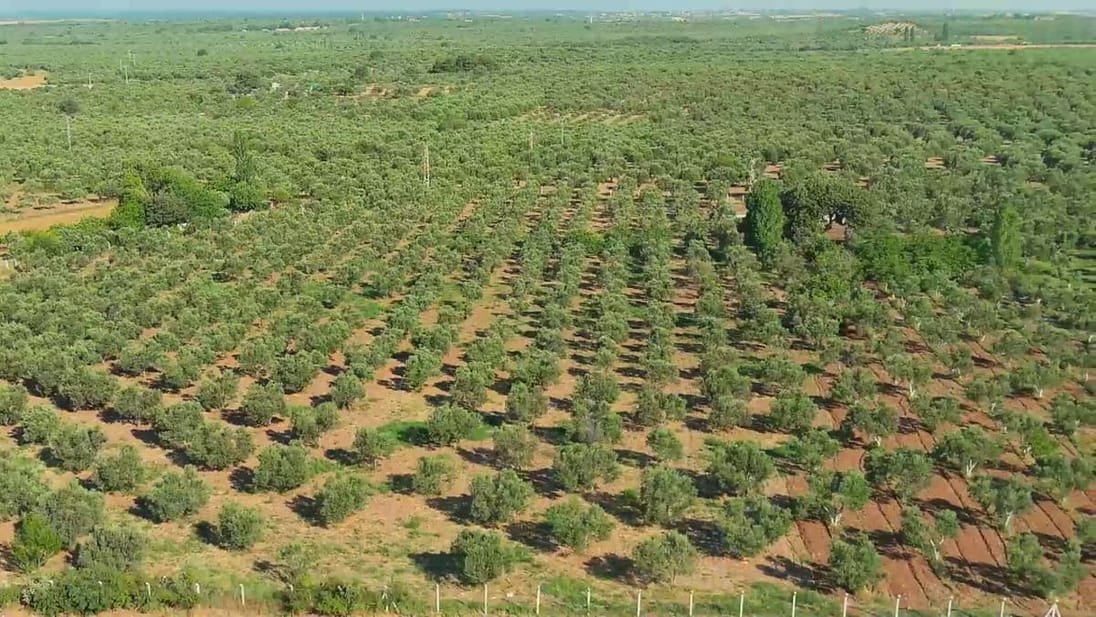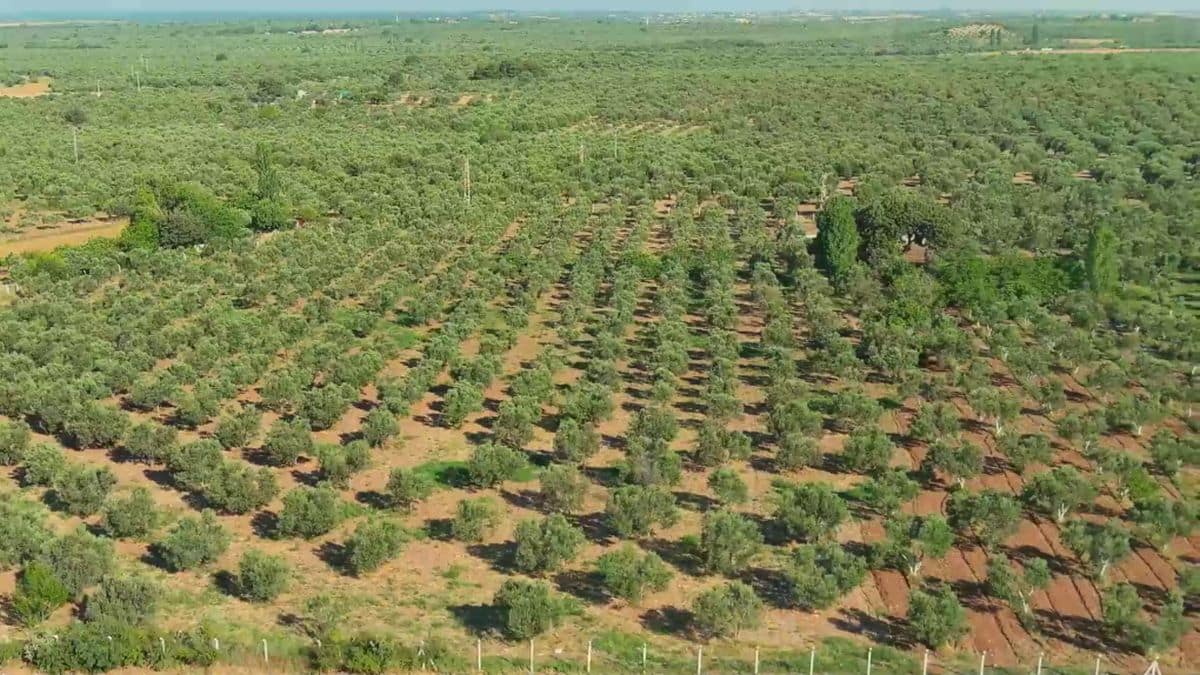 Darvari? Gida Tarim grows 6,000 olive trees on 30?hectares with plans to expand.
The extra virgin olive oils of Darvari were a source of genuine pride for the company at the tenth edition of the NYIOOC World Olive Oil Competition this year.
The producer earned four awards – two Gold and two Silver Awards – leading the way among Turkish entrants.
Furthermore, Darvari climbed up the ladder of success in the competition after only three years in the business, being extremely quick on the uptake.
"It is great that we were able to establish a major reference point at the 2022 NYIOOC," Prundeanu said with gratification. "It helps to remember that this competition has been part of our journey since we started three years ago."
"Like many times in life, when we look back, we clearly see some of our missteps," he added. "It was precisely the sum of previous failures that made us listen, via an invisible professional dialogue between Çanakkale and New York."
"Branding-wise, in our personal quest, we are simply trying to 'catch up' with the good name the Darvari family had for centuries in culture, spirituality, and philanthropy," Prundeanu continued. "It is also essential to be able to show that we are not usurpers of the historical legacy of names like Byzantium or Ottoman."
Primarily an export-oriented company, Darvari's marketing strategy has been infused with the expertise of its founder, looking to offer an optimized experience to consumers.
"We don't just go for the market shelf, we try to establish our presence and create awareness about Darvari Garden in particular, but also about the extra virgin olive oil qualities in general," Prundeanu said.
"Such a campaign meant distributing 12,000 Darvari Ottoman and Byzantium bottles to better establish a future consumer dialogue platform," he added. "The bet is that our reputation will precede us."
However, Prundeanu pointed out that the road ahead is not always laid with rose petals for small producers who have to strive for their long-term viability.
"A genuine difficulty we face in Çanakkale (and maybe a common one for all other regions in Turkey or even all over the world) is how to implement modern and strategic management tools to help small and middle-sized farms and farmers survive," he said. "It is a beautiful life, it is a hard life."
The producer added that the completion of the Darvari Garden complex in Mecidiye is the next essential milestone for the company and their entire farming family in Çanakkale.
"However, our real challenge is to have the same level of quality for our entire production and even establish it as a community best practice standard in the area of Geyikli," he said.
"The outcome of these efforts is yet unknown, but we are confident in our journey," Prundeanu concluded. "You see, we have this wonderful, holy tree from God, a most precious gift, like the green of our garden. We want to share its fruits and health with you all."